Being a parent first thing ever of your child is undoubtedly cute for you. Getting your child for its first salon visit is surely cutest for you, but not your child sees it like that. Here we are sharing some of the aspects of the baby's first haircut and how can you handle it.
When should one go their child's first haircut?
Well, there is not any limit specified, which can tell you when to go for your baby's first haircut. Usually, baby gets the right length of hair till eight months, then you should actually go for the salon, but if they do not have the correct range, then you there is no need to go for the haircut.
It varies upon a child's health and heredity, as well. If the parent has good enough hair growth, then it is likely to happen that they get a rapid and early growth, and with the lesser hair growth of the parent's hair, it's vice versa.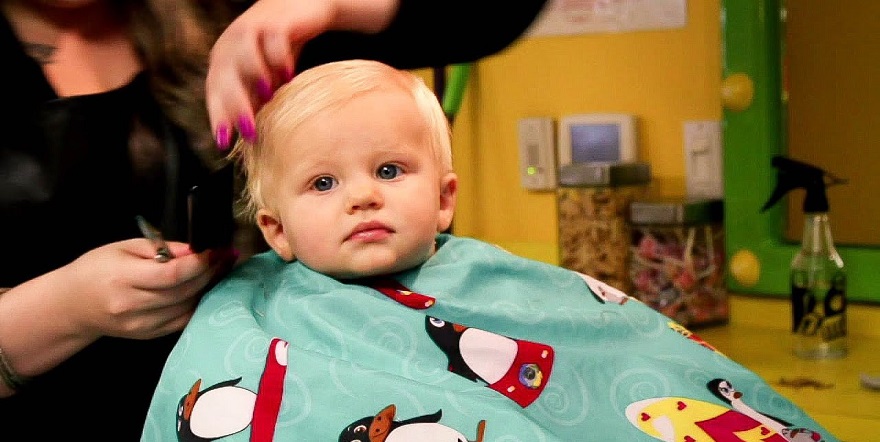 Make them familiar to barbers
Unlike adults, toddlers are not an admirer of the surprises, so you should make your baby familiar to the barbers. When you are going for your salon cut, then you can take them along with you, or you can make them watch videos of a toddler having a haircut nicely. As the sharp scissor, getting trapped into the plastic cape, and being sprinkled off with water over your head surely seems scary for a toddler. So for making the toddler feel easy during the cut baby's hair for the first time, so it is important to make baby familiar with the salon stuff.
Go for a child loving barber
When it comes to choosing the place, then it is also an essential thing which you should pay special attention to. If you are choosing a barber who has a love for babies, then they can make the child feel comfortable quickly and even handle the child easily when giving them their first haircut. So make sure you choose the right place for your child. In addition, go for a place that has bright colors so that the child gets fascinated with the place and gets excited about their second visit as well.
When you make your child get his/her first haircut or visit the saloon, it should certainly be memorable for you as well as for your child.